Setting up VPNUK application on iOS
We have developed our own pre-configured VPN application for Apple iOS devices which utelises the highly secure OpenVPN protocol. The VPNUK App for Apple devices is still awaiting approval in the Apple App Store so for the time being we are inviting users to join our TestFlight, please contact us at: testflight@vpnuk.info if you would like to join in, we'll provide you with access to our fully functional beta release.

1. Install TestFlight
Go to App Store and install the TestFlight App.

2. Install VPNUK from TestFlight
After requesting inclusion into the TestFlight, you will receive your invitation to become a beta tester via email, so you can install VPNUK from the TestFlight app. Once installed, click onto the 'VPNUK' icon to start the application.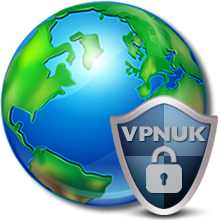 3. Login username
Enter your login username into the 'Username' field.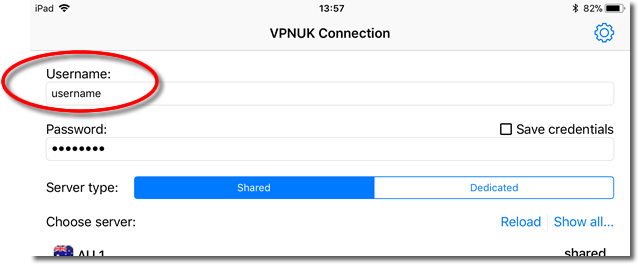 4. Login password.
Enter your login password into the 'password' field.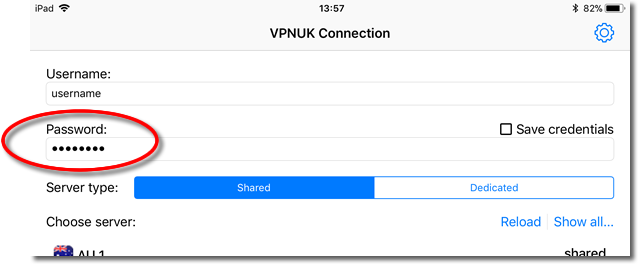 5. Save Credentials (Optional)
If you would like the application to save your login credentials click onto the 'Save Credentials' checkbox.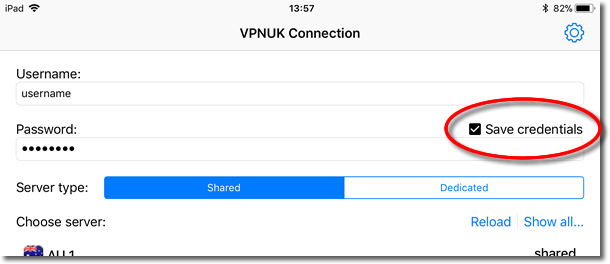 6. Choose Server.
Choose a server to connect to. If you have a Dedicated IP account please connect to your server.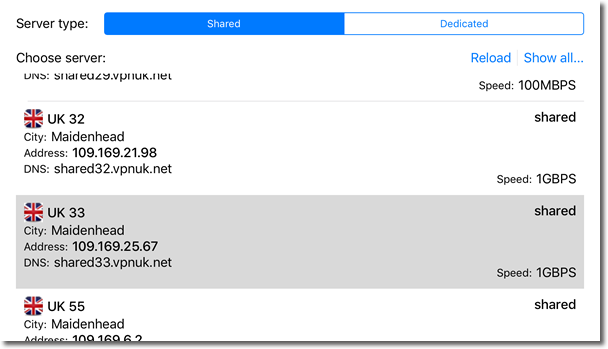 7. Connect
Click 'Connect'.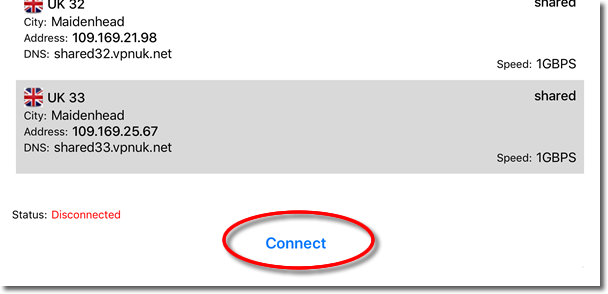 8. Connecting process
Your VPN connection will now connect to the VPNUK service.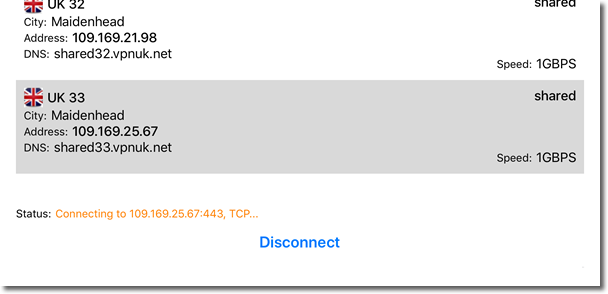 9. Connected / Disconnect
Once connected you will receive a confirmation. You can disconnect by clicking onto 'Disconnect'.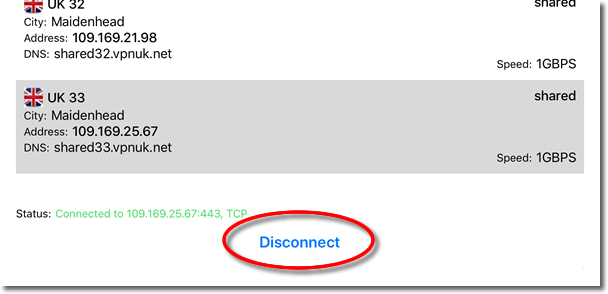 Optional Settings
1. Settings
Click onto the settings icon to view the optional settings.

2. Socket Type
You have the choice of TCP or UDP protocol when connecting to the VPNUK service.

3. Port
Each protocol has a choice of port which you can use.

4. Kill Switch
If your internet connection is lost or if it changes and your VPN is disconnected you can choose to automatically reconnect.