Setting up your VPN access on the Apple iPhone & iPod Touch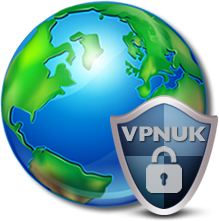 VPNUK App Setup Tutorial.


VPNUK recommends the VPNUK App when using Apple Devices.
The VPNUK app has been developed from the ground up to our very own specification running the highly secure, multi configurable and widely compatible OpenVPN engine. Offering an extremely simple interface for all existing users of VPNUK, it has been designed and created to be very easy to use, we have ensured zero configuration is required on your part in order to use the VPNUK app and connect to your VPNUK account. Once installed simply enter your login credentials, choose your server and then hit the connect button, it really is as simple as that.
The VPNUK App for Apple devices is still awaiting approval in the Apple App Store so for the time being we are inviting users to join our testflight programme, please contact us at: testflight@vpnuk.info if you would like to join in, we'll provide you with access to our fully functional early release.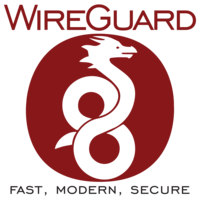 Wireguard VPN Connection
WireGuard® is an extremely simple yet fast and modern VPN that utilizes state-of-the-art cryptography. It aims to be faster, simpler, leaner, and more useful than IPsec, while avoiding the massive headache. It intends to be considerably more performant than OpenVPN. WireGuard is designed as a general purpose VPN for running on embedded interfaces and super computers alike, fit for many different circumstances. Initially released for the Linux kernel, it is now cross-platform (Windows, macOS, BSD, iOS, Android) and widely deployable. It is currently under heavy development, but already it might be regarded as the most secure, easiest to use, and simplest VPN solution in the industry.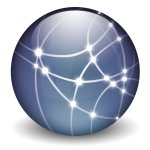 VPNUK recommends L2TP connections on Apple Devices.
The Apple iPhone and iPod Touch has native L2TP VPN compatibility built into its operating system which we recommend configuring to your VPNUK account. L2TP connections configured on Apple iPad devices are secure, reliable and very easy to setup.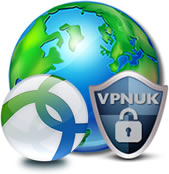 Cisco AnyConnect SSL VPN.
VPNUK has compatibility and support for OpenConnect and Cisco AnyConnect VPN connections. This connection provides an SSL VPN, that utilies TLS and DTLS for secure session establishment, and is compatible with the CISCO AnyConnect SSL VPN protocol. These tutorials are based on the OpenConnect GUI and Cisco AnyConnect Secure Mobility Client, a graphical client of AnyConnect for Apple iOS devices. Setup is very straight forward and always secure.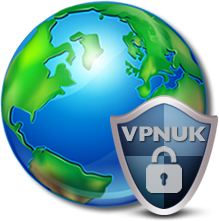 VPNUK IKEv2 connection tutorial.
The Apple iPhone iOS 8+ has compatibility with IKEv2 VPN connections. IKEv2 compatibilty is now built into iOS versions 8 and higher which we recommend configuring to your VPNUK account. IKEv2 connections configured on Apple iPhone devices are secure, reliable and very easy to setup. Our system will send you all the nessesary files and configuration settings, all you have to do is click onto install and then enter your password.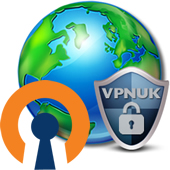 OpenVPN Setup
Users on restricted networks or users sat behind a university or corportate network or firewall should always configure their Apple iPhone or iPod Touch over an OpenVPN connection. Setting up an OpenVPN on Apple iPhone or iPod Touch is fairly straight forward. We have made the configuration of OpenVPN on iO/S devices as easy as possible for you by creating a pre-configured config file for OpenVPN Connect connections which can be downloaded directly to your device, or dropbox. Our system can also email the configuration file to you.
PPTP Setup
The Apple iPhone and iPod Touch has native PPTP VPN compatibility built into its operating system which you should configure as a backup connection should you ever have any problems with L2TP or OpenVPN connections. PPTP connections configured on Apple devices are secure, reliable and very easy to setup.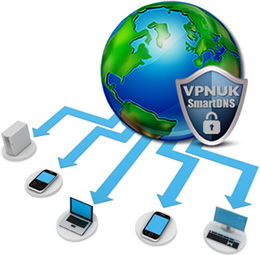 SmartDNS Setup Tutorial
The VPNUK Smart DNS service is a brilliant way to access certain web sites and services including streaming media and social networking services. The VPNUK Smart DNS services works on virtually every kind of system or device, this includes Smart TV's and Games Consoles! You can now bypass the need to log in or even create a VPN connection. In order to connect to the VPNUK Smart DNS service you only have to to make one small edit to the connection settings of the system or device you would like to connect.
What are the benefits of the VPNUK Smart DNS service
Using VPNUK Smart DNS and its ever expanding whitelist of available services is a brilliant way of maintaining a low ping time and high speed in countries that have poor routing, throttle or even filter VPN connections. If you do not require the additional security of a VPN connection you are now able to connect to your VPNUK account through the VPNUK Smart DNS service. Another massive benefit with our Smart DNS service is that you can access content from multiple countries without having to switch server IP, the Smart DNS service does all of that for you in the background without you even realising!