Setting up your VPN access on the Apple iPad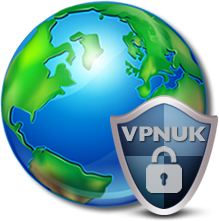 VPNUK App Setup Tutorial.
VPNUK recommends the VPNUK App when using Apple Devices.
The VPNUK iPad app provides a highly secure, widely compatible OpenVPN connection to the VPNUK network. Furthermore, it offers an extremely simple interface for new and existing users of VPNUK.
Ease of Use
The VPNUK app has been designed and created to be very easy to use. For example, we have ensured zero configuration is required. Once installed simply enter your login credentials, choose your server and then hit the connect button. New users can select a free 7 day unlimited trial account on any of the VPNUK platforms.



The VPNUK App for Apple devices is available for free download from the Apple App Store here: https://apps.apple.com/us/app/vpnuk/id1485091594
WireGuard® VPN Connection

WireGuard® is an extremely simple yet fast and modern VPN that utilizes state-of-the-art cryptography. It aims to be faster, simpler, leaner, and more useful than IPsec, while avoiding the massive headache. It intends to be considerably more performant than OpenVPN.
What is WireGuard?
WireGuard® is designed as a general purpose VPN for running on embedded interfaces and super computers alike, fit for many different circumstances. Initially released for the Linux kernel, it is now cross-platform (Windows, macOS, BSD, iOS, Android) and widely deployable.
Development
It is currently under heavy development, but already it might be regarded as the most secure, easiest to use, and simplest VPN solution in the industry. "WireGuard" and the "WireGuard" logo are registered trademarks of Jason A. Donenfeld. WireGuard® is available and should always be updated from the developers website at
wireguard.com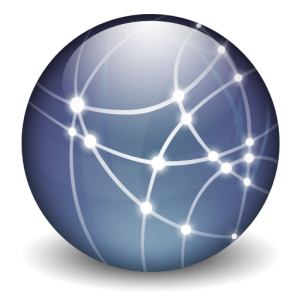 VPNUK L2TP Setup.
Apple iPad has native L2TP VPN compatibility built into its operating system. In order to connect to your VPNUK account we recommend L2TP if you are unable to install the VPNUK App. Furthermore, L2TP connections configured on Apple iPad devices are secure, reliable and very easy to setup.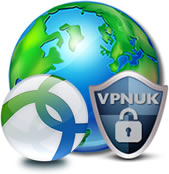 Cisco AnyConnect SSL VPN.
VPNUK has compatibility and support for OpenConnect and Cisco AnyConnect VPN connections. This connection provides an SSL VPN, that utilies TLS and DTLS for secure session establishment, and is compatible with the CISCO AnyConnect SSL VPN protocol. These tutorials are based on the OpenConnect GUI and Cisco AnyConnect Secure Mobility Client, a graphical client of AnyConnect for Apple iOS devices. Setup is very straight forward and always secure.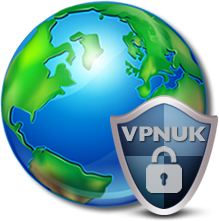 VPNUK IKEv2 connection tutorial.
IKEv2 compatibilty is now built into iOS which we recommend configuring to your VPNUK account. IKEv2 connections configured on Apple iPad devices are secure, reliable and very easy to setup. Our system will send you all the nessesary files and configuration settings, all you have to do is click onto install and then enter your password.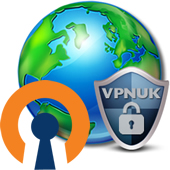 OpenVPN Setup
Users on restricted networks or behind a firewall should always configure their Apple iPad over an OpenVPN connection. Setting up an OpenVPN on Apple iPad is fairly straight forward. We have made the configuration of OpenVPN on iO/S devices as easy as possible for you by creating a pre-configured configuration file for OpenVPN Connect connections which can be downloaded directly to your device, or dropbox. Our system can also email the configuration file.
PPTP Setup
The Apple iPad has native PPTP VPN compatibility built into its operating system which you should configure as a backup connection should you ever have any problems with L2TP or OpenVPN connections. PPTP connections configured on Apple iPad devices are secure, reliable and very easy to setup.