Setting up your VPN access on Windows XP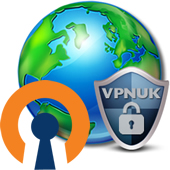 Standalone OpenVPN Software. (Recommended)
We have developed our own pre-configured version of OpenVPN along with a 'Self Updating' OpenVPN Assistant software application which makes everyday OpenVPN tasks very easy to accomplish.
You are able to change VPN Server Location, Connection Protocols and Port as well as DNS Routing, and MTU alterations. Setting up an OpenVPN connection is very straight forward with our application. You can skip the tutorial and download the OpenVPN Assistant software from our server:  VPNUK OpenVPN Assistant 2.42 (.ZIP) . We are also available around the clock to assist you install and setup this software through our Live Help and Remote Assistance service.
We have also developed the VPNUK Eclipse service, this service has been configured to work alongside an OpenVPN connection. Specifically designed to assist anyone suffering problems with network restrictions or strict firewalls blocking VPN connections. This setup tutorial will guide you through the whole setup procedure for creating a regular OpenVPN connection, we will then show you how to enable the VPNUK Eclipse service. We strongly recommend the VPNUK Eclipse connection if you connect to the VPNUK service from the Middle East and China.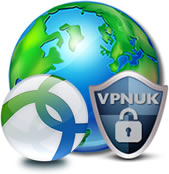 OpenConnect / AnyConnect SSL Software GUI.
VPNUK has compatibility and support for OpenConnect and Cisco AnyConnect VPN connections. This connection provides an SSL VPN, that utilies TLS and DTLS for secure session establishment, and is compatible with the CISCO AnyConnect SSL VPN protocol. These tutorials are based on the OpenConnect GUI and Cisco AnyConnect Secure Mobility Client, a graphical client of AnyConnect for the Microsoft Windows system. Setup is very straight forward and always secure.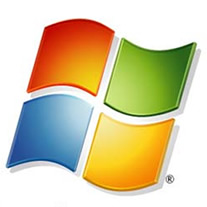 Manual VPN Setup Tutorials.
Our [Download not found] is the easiest way to setup your VPN on Windows O/S. However, if you are unable to install our software for amy reason or would prefer to setup your VPN manually please follow one of the following tutorials.Setting up a manual VPN connection using the Windows XP VPN setup wizard is a very simple procedure. We have created a step by step setup tutorial for all three of the Windows XP native VPN connectionn types that we support. We are also available around the clock to assist you install and setup these connections through our Live Help and Remote Assistance service.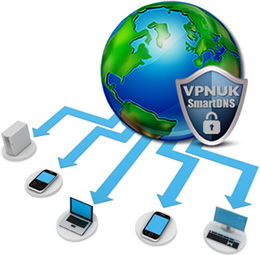 SmartDNS Setup Tutorial
The VPNUK Smart DNS service is a brilliant way to access certain web sites and services including streaming media and social networking services. The VPNUK Smart DNS services works on virtually every kind of system or device, this includes Smart TV's and Games Consoles! You can now bypass the need to log in or even create a VPN connection. In order to connect to the VPNUK Smart DNS service you only have to to make one small edit to the connection settings of the system or device you would like to connect.
What are the benefits of the VPNUK Smart DNS service
Using VPNUK Smart DNS and its ever expanding whitelist of available services is a brilliant way of maintaining a low ping time and high speed in countries that have poor routing, throttle or even filter VPN connections. If you do not require the additional security of a VPN connection you are now able to connect to your VPNUK account through the VPNUK Smart DNS service. Another massive benefit with our Smart DNS service is that you can access content from multiple countries without having to switch server IP, the Smart DNS service does all of that for you in the background without you even realising!
DNS Leak (DNS Hijack) Protection
When using the VPNUK service, it is extremely important that all traffic originating from your computer is routed through the VPNUK network. The following guide will help you stop any DNS Leaks or your ISP from Hijacking your DNS. If you find that your VPN connection does not route correctly you can use the following guide to fix the leak.