Setting up L2TP access on Android devices.
The following instructions will guide you through a manual connection of the VPNUK VPN service on the Android hansdets. This tutorial uses Android ICS, if you would prefer to view an older tutorial,
click here
.
1. Go to Wireless Settings
First, from the 'Home' screen, Pull your notification bar down and select the 'Wireless' option.

2. VPN Settings
Click onto the 'VPN' option.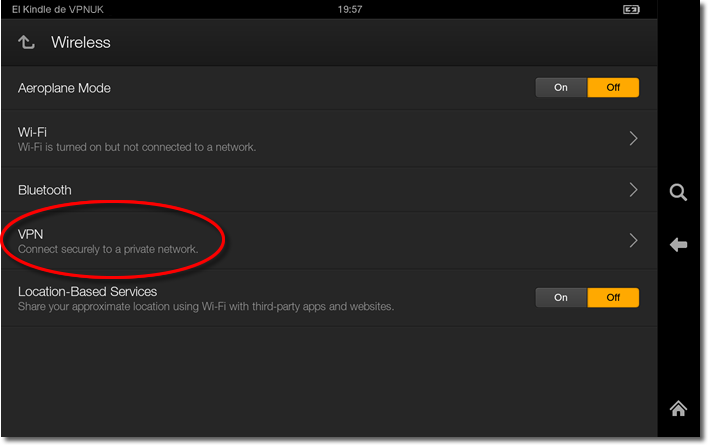 3. Lock Screen.
If you do not already have a 'Lock-Screen' you will now be asked to set one.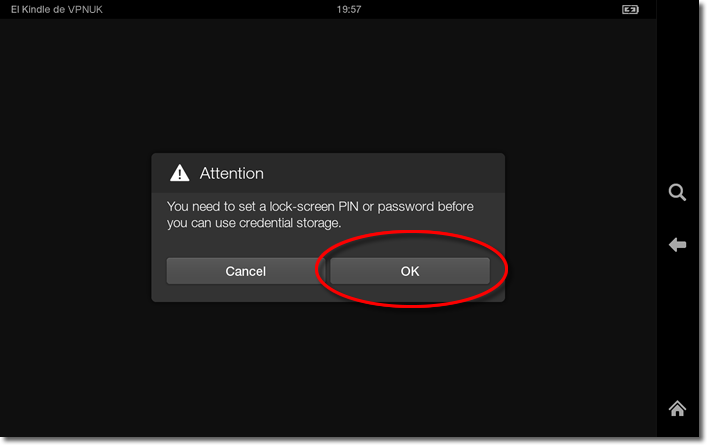 4. Add VPN network.
Next, click onto 'Add VPN Profile.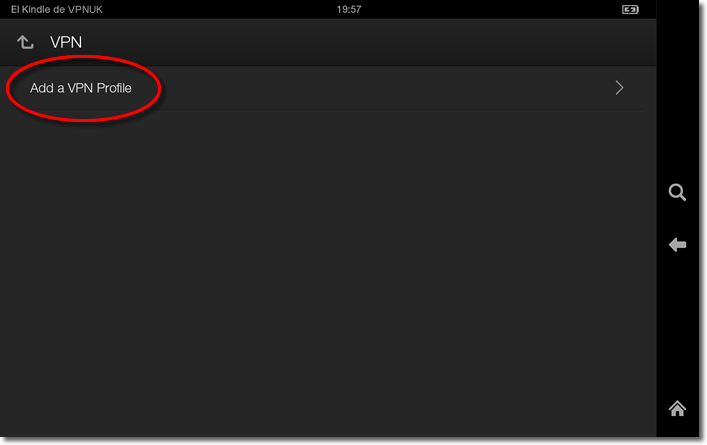 5. Credential – Name.
Enter any 'Name' for this VPN connection.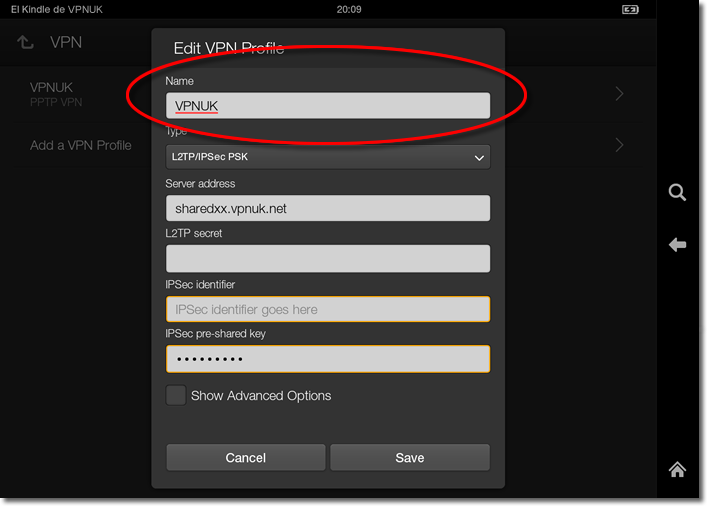 6. VPN type
Select 'L2TP/IPSec PSK' from the list of VPN connection types.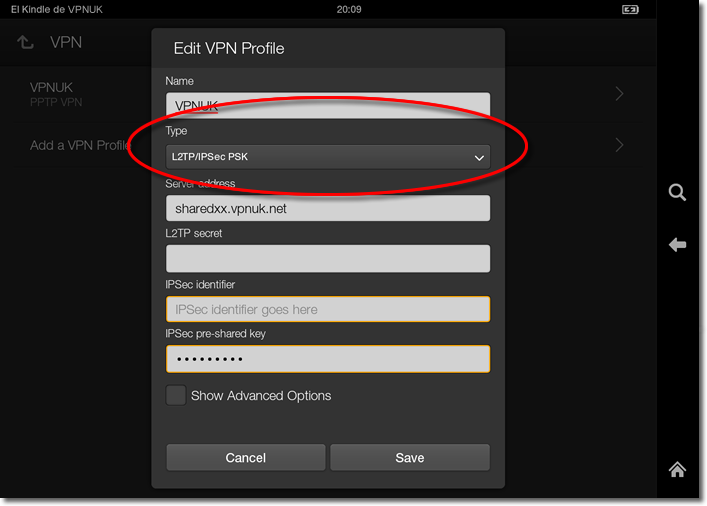 7. Server address
Enter the 'Server Address'. You can find the server address in your 'Welcome to VPNUK' email and also in your client control panel on the VPNUK website.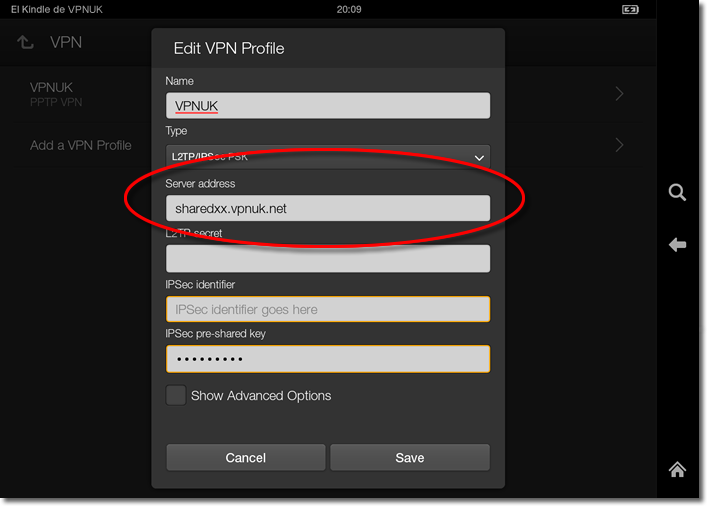 8. Pre-shared key
Enter the IPSec Pre-Shared key '69000903' and then click onto the 'Save' button.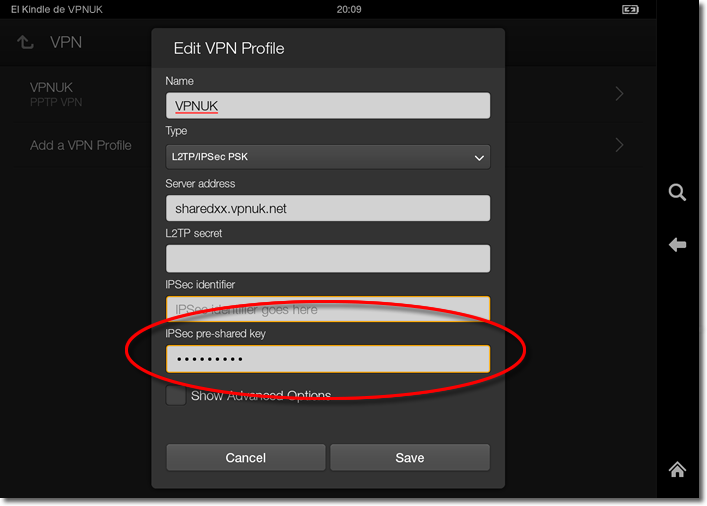 9. Save Settings
Click onto the 'Save' button.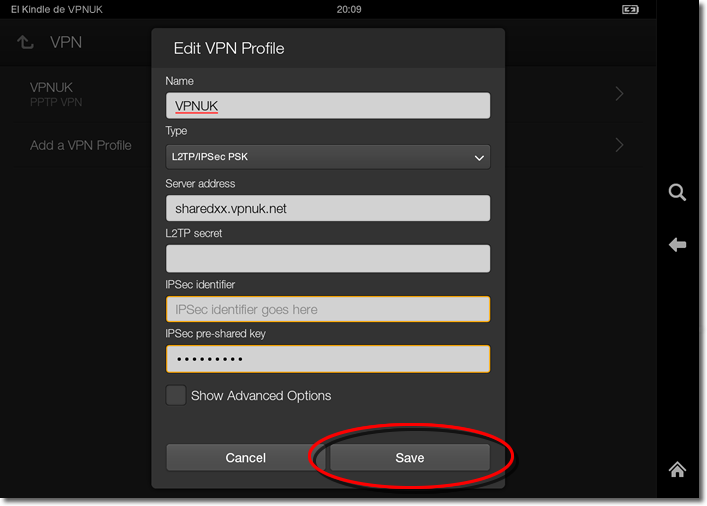 10. Connect to VPNUK
Click onto the connection that you have just created.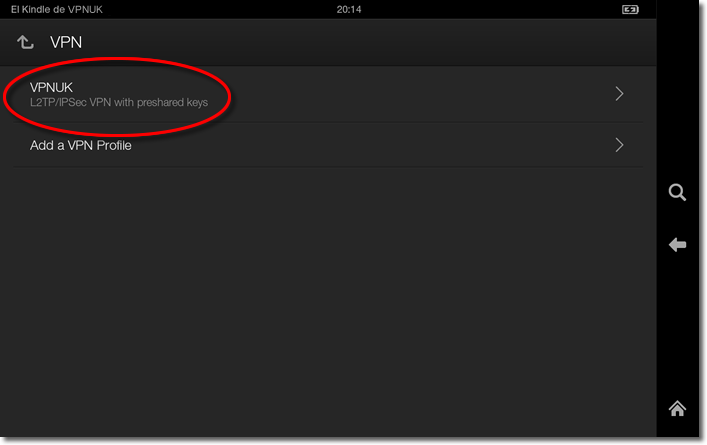 11. Login Credentials
Enter your login username and password. In order to save the details for future use check the option to 'Save account information' then click onto 'Connect'.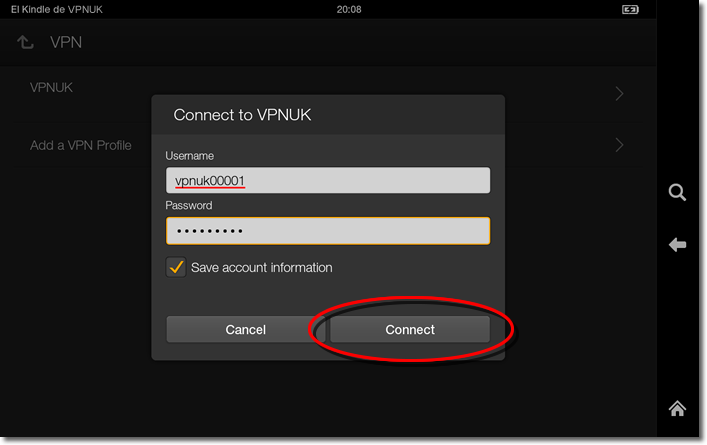 Troubleshooting Guide
Your VPNUK account should work first time, everytime. If you ever experience any problems with your VPN connection the first thing we urge you to do is contact us on Live Help, we can offer instant assistance with all connection issues and get you back online. The following is a basic troubleshooter for the more common issues that can arise from our VPN service.
ISP DNS Hijack / DNS Leak Protection
Some ISPs will attempt to hijack your DNS settings which hinders the VPN connection from functioning correctly. If you find that your VPNUK connection does not route your traffic correctly you can try changing your Public DNS server to the VPNUK DNS server or to an alternative like Google DNS.
1.
Go to Settings.
2.
Go to 'Wireless' settings.
3.
Go to 'Wi-Fi'.
4.
Click your connection from the list of available networks for a few seconds and select 'Modify network' when the option appears.
5.
Select the option to 'Show advanced options' and ensure the IP Settings dropdown is set to 'Static'.
6.
Change 'DNS 1' to the VPNUK Public DNS server: 109.169.6.2 or the Google Public DNS IP address: 8.8.8.8.
7.
Thats it!